10908 Strand Street, Repair of KITEC Failure
The KITEC pipe run that contained the failure was replaced. Viega piping was routed through the attic and the original KITEC pipe run through the foundation was abandoned.
Click any picture for a larger view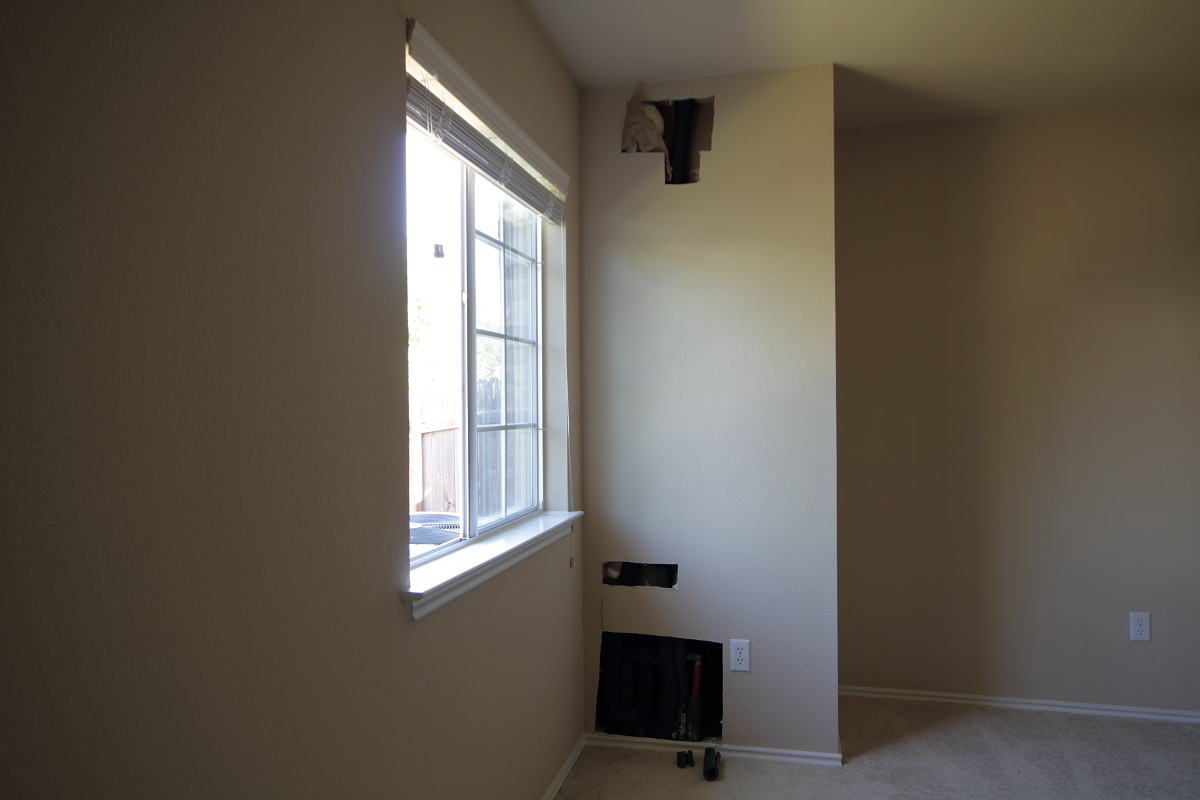 One end is in accessed from a bedroom.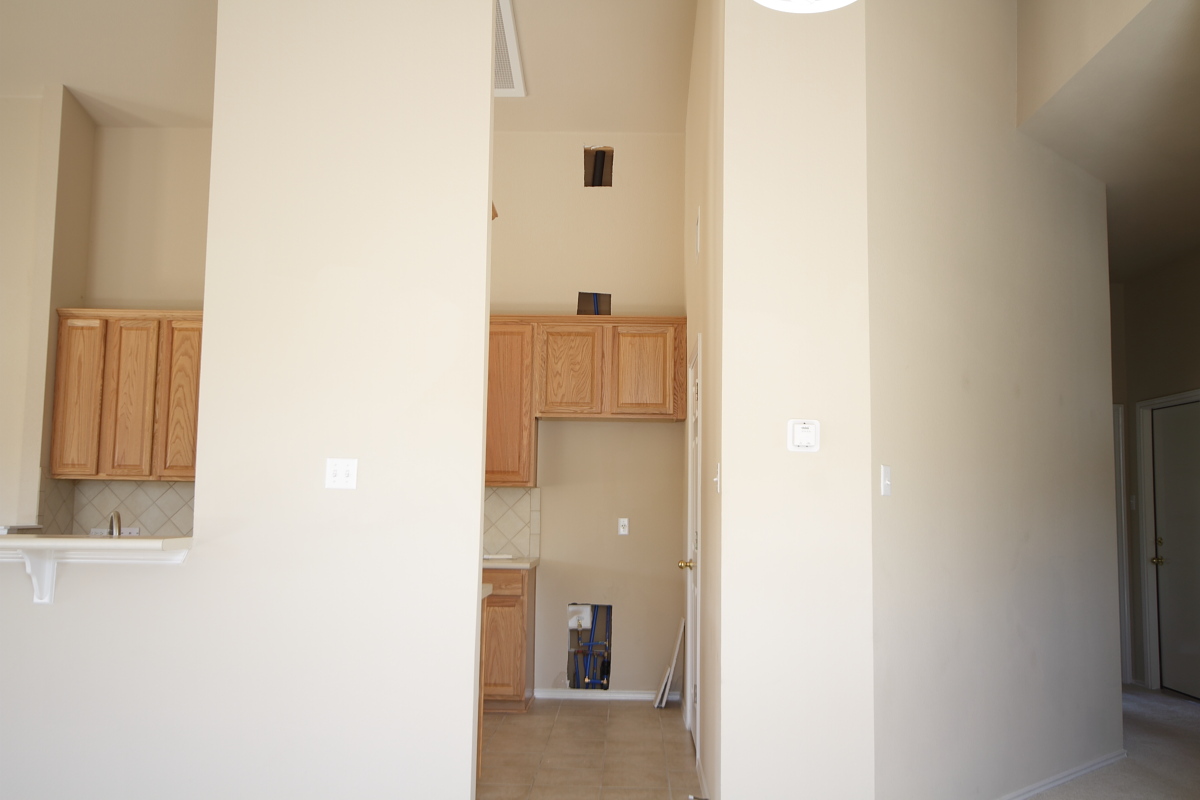 The other end is accessed from the kitchen.
The new Viega piping runs through the attic.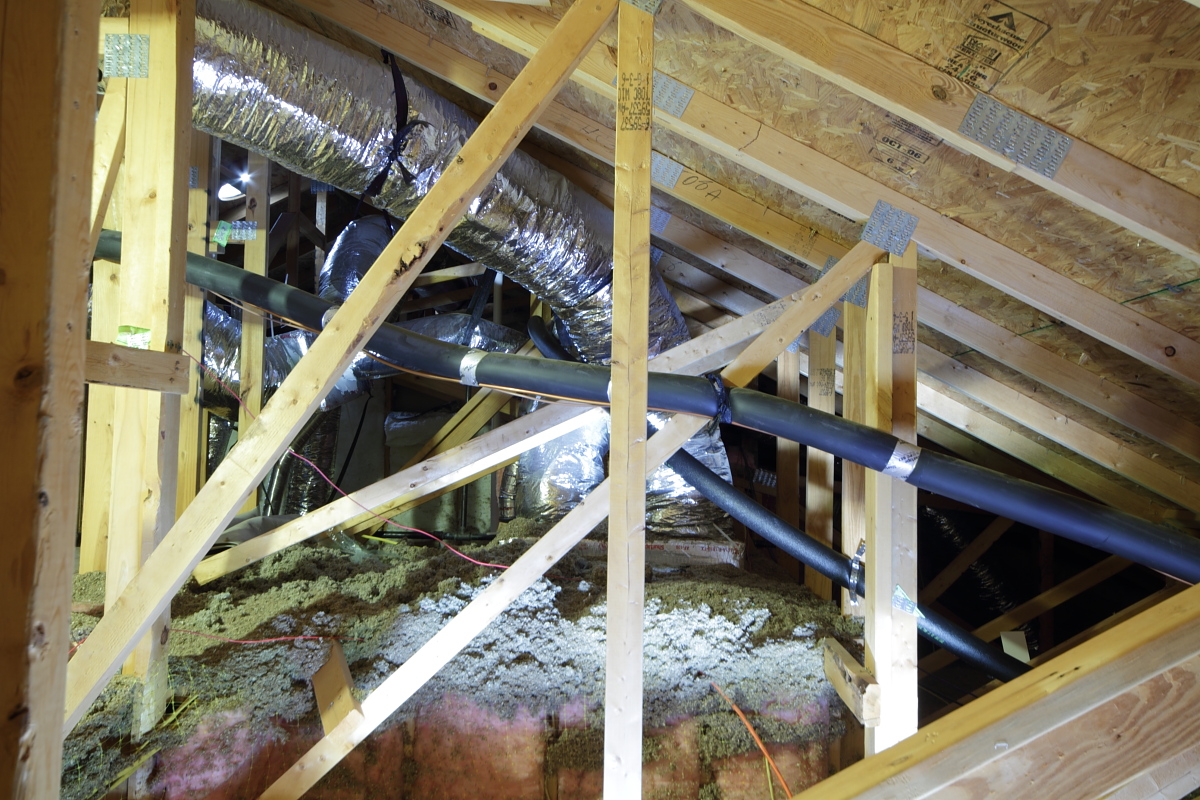 Another view of the Viega piping.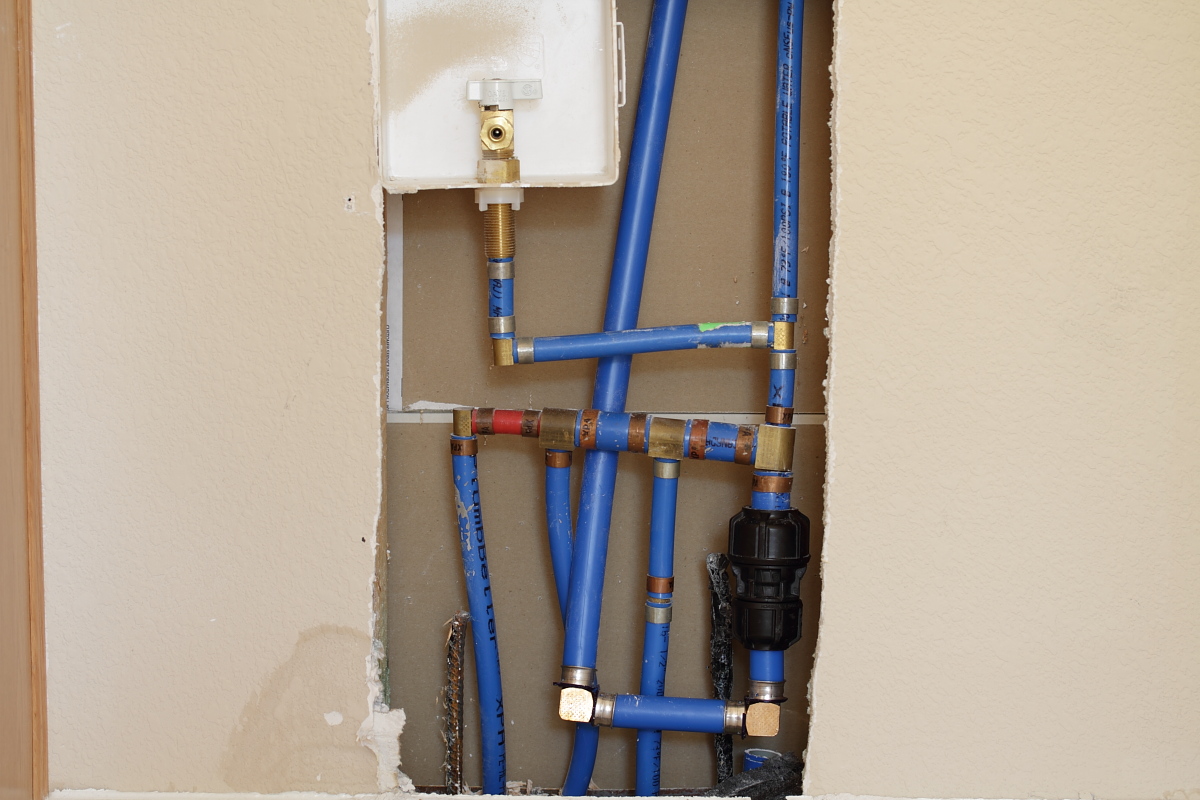 Viega piping tied into existing distribution point. Retired KITEC visible in lower right.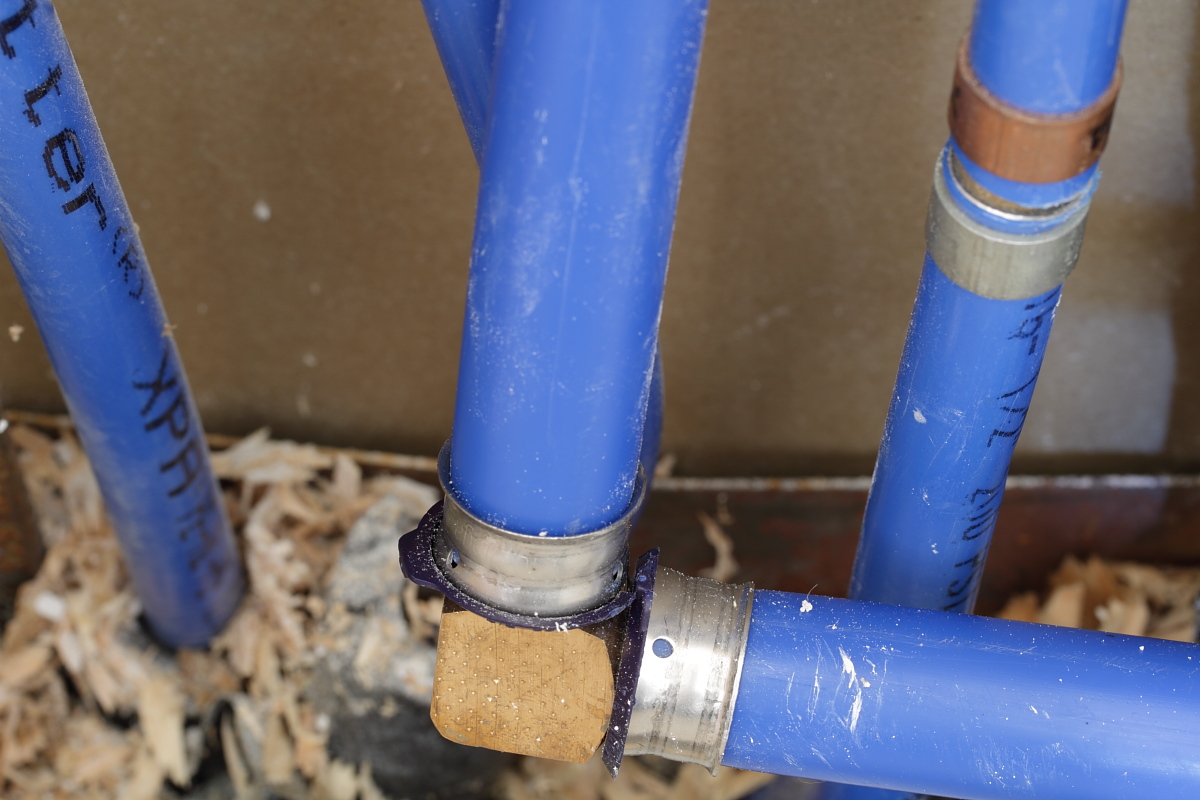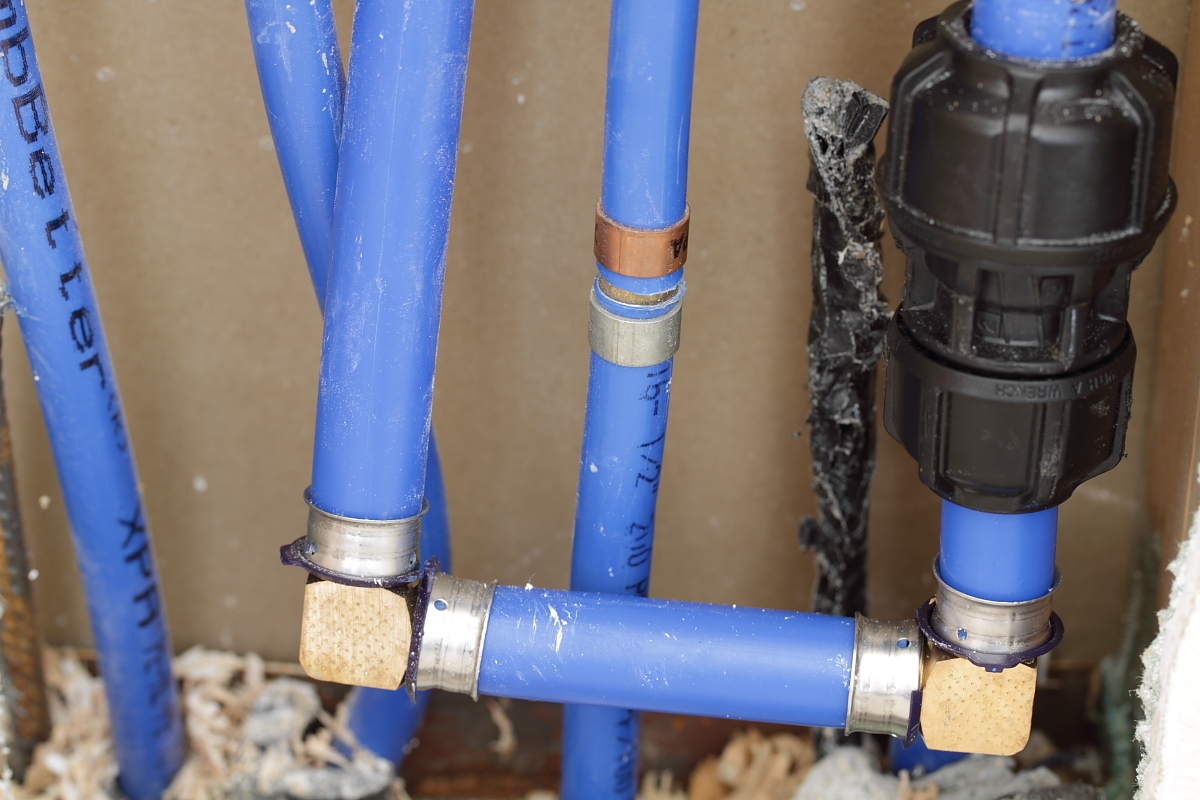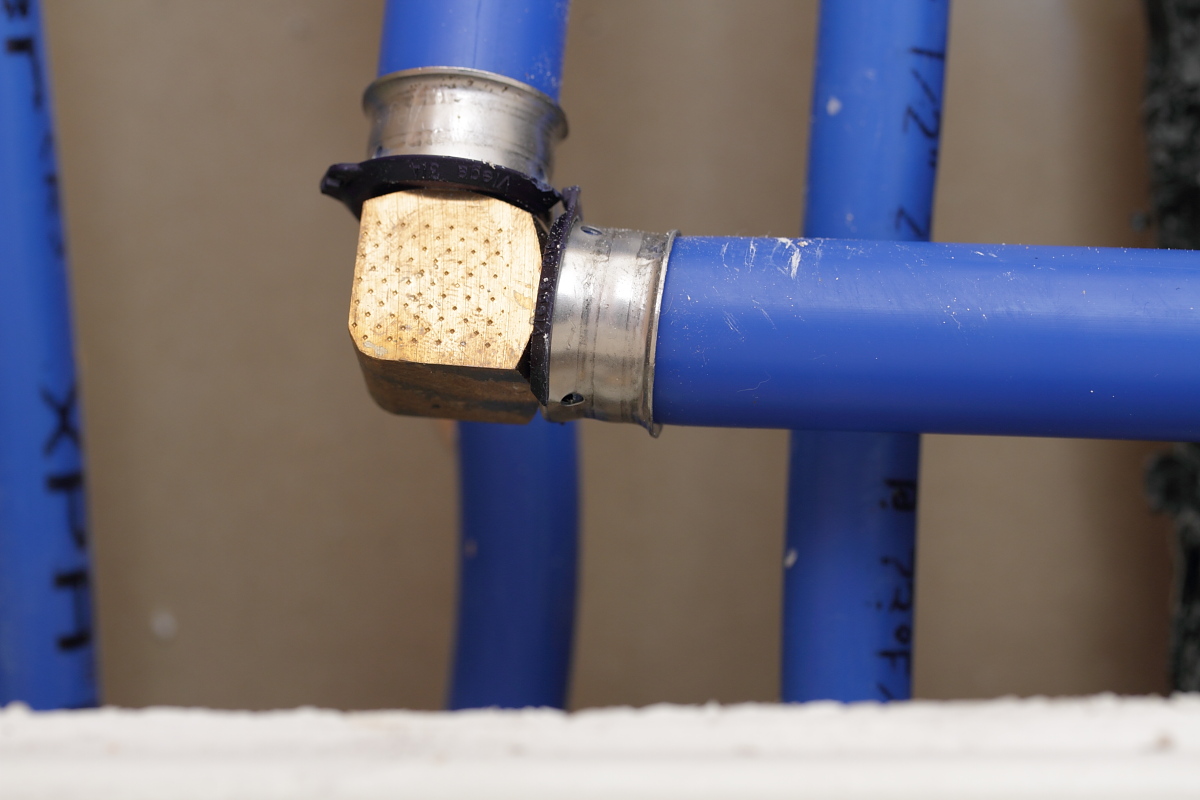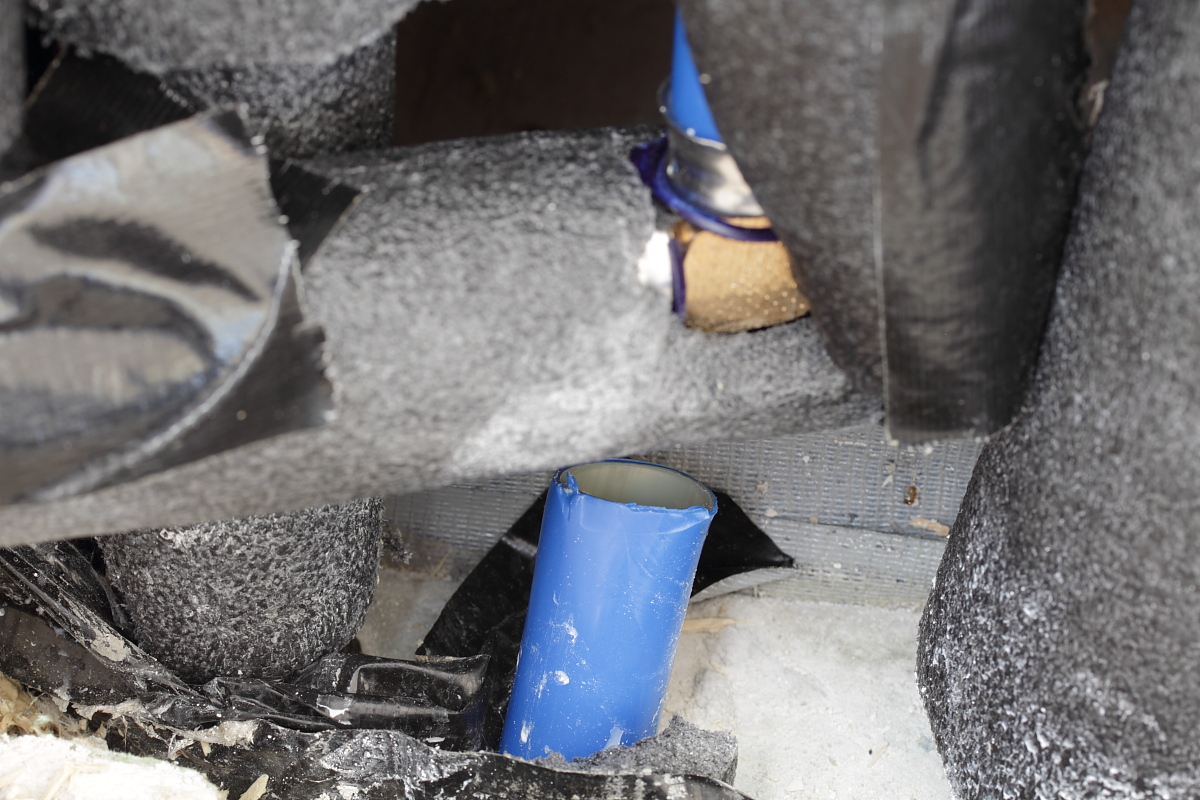 Other end of retired KITEC pipe.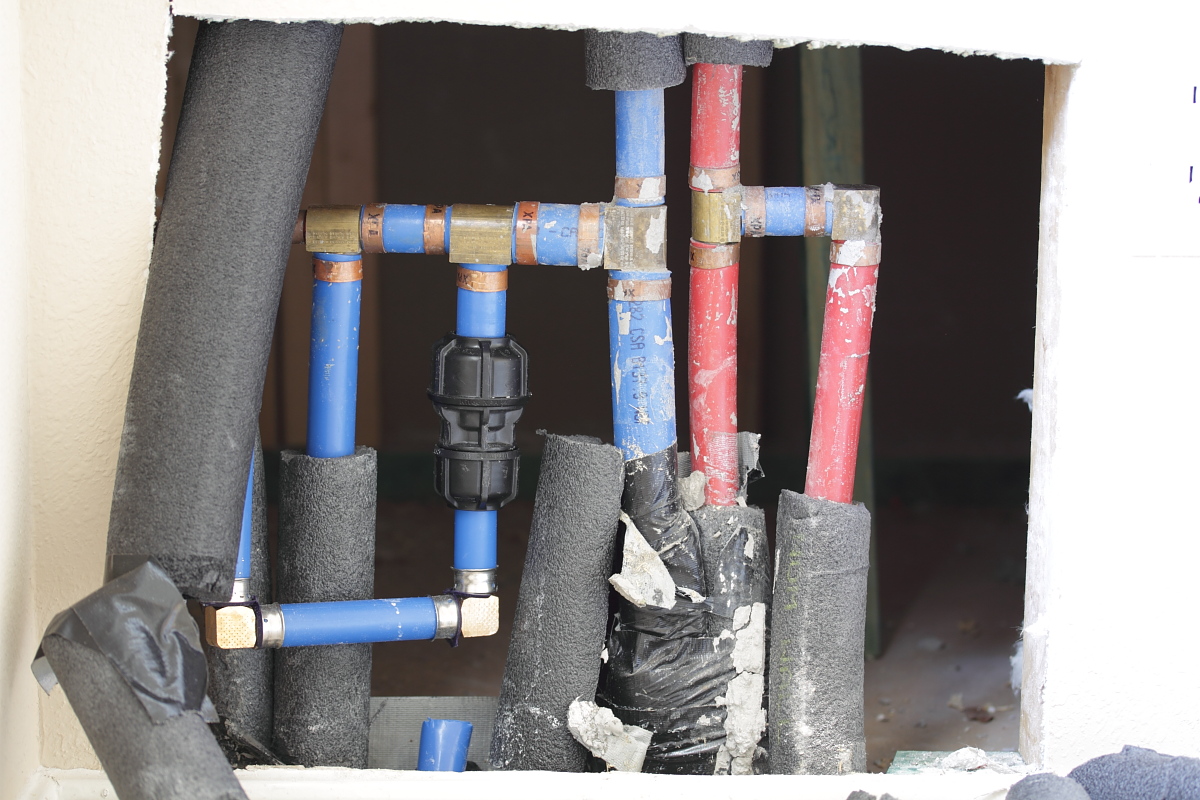 Other end of retired KITEC pipe is visible.